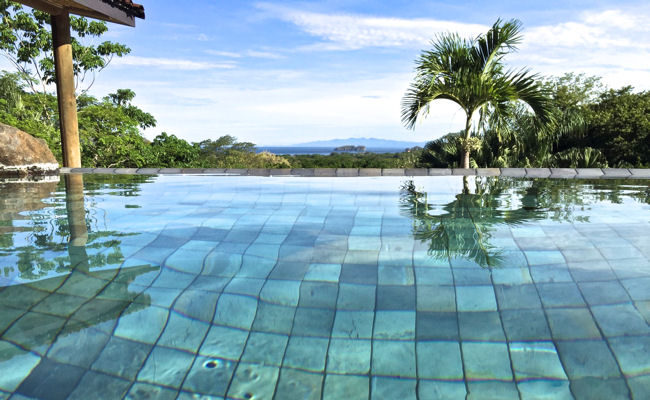 Some places you enjoy while you are there. Other destinations stay with you long after you have come home. Villa Buena Onda is one of those places that does both.
We arrived at dusk, happy to see Villa Buena Onda on the hill above the road. VBO, as locals call it, is an adults-only boutique hotel with eight spacious, well-appointed guest rooms. The hotel is ideal for couples who want a quiet get away in a low key setting or for families and friends who want a house where they can be together for an extended stay.
After a long drive, we had dinner, unpacked, settled into our room and called it an early night. We pulled the curtains shut, set the air conditioning to a comfortable temperature, climbed into bed and quickly fell asleep.
We slept through the night and awakened much later than we usually do. First thing we did when we got out of the comfortable bed was to pull back the curtains so we could see if there was a view.
We walked onto the balcony outside our room. It might have rained last night because the air smelled fresh and clean. We